Click image to view slideshow
USA > Florida > St. George Island
Island Oasis
Description
Bayfront with pool, hot tub, foos ball, pool table, air hockey, bikes & private dock!! Dogs welcome!
o·a·sis: a pleasant or peaceful area.  That is exactly what you will find at Island Oasis on St. George Island!  This 3 bedroom 2 1/2 bath house has amazing views of the bay and sunsets.  Relax on the decks and enjoy the beautiful views!

Island Oasis is a very spacious and ell appointed home.  The master bedroom features a king bed and attached bathroom with walk in shower.  The 2nd bedroom has a king bed and a single sleeper chair and the 3rd bedroom has a queen bed.  All bedrooms have HD TVs.  The second bathroom has a tub/shower combo and there is another 1/2 bathroom.  At Island Oasis, we provide a pack and play for our small guests  and a dog crate for the furry ones!

The living space has an open floor plan and includes a large well equipped kitchen, dining room with seating for 9, spacious living room with a wood burning fire place and a game room with fabulous water views.
The kitchen features full size appliances including double oven and 6 burner gas cook top. In addition there are plenty of pots, pans, cooking utensils, dinnerware, serving platters, glassware, etc.  We also supply a slow cooker, waffle iron, baking pans, electric griddle, food processor, mixer, blender, electric can opener, electric tea pot, coffee brewer, popcorn maker and more!! 

There is plenty of space for the entire family to gather together to play games or watch cable on the large HD TV. You can also stream a movie on the blu-ray DVD or watch Netflix.  Enjoy your favorite music or local Oyster radio on the stereo which has IPOD docking,  radio and CD player. In additon to cable TV and a stero system, there is Wi-Fi throughout the house and a telephone with free local and long distance calls.
There is a full size washing machine and dryer located just off the kitchen - no need to climb stairs to do laundry!!

Bring your family and friends and enjoy this spacious waterfront front home which will feature many amenities such as hot tub, boat dock, hot/cold private outdoor shower, 4 person air hockey game, foos ball and even bicycles to tour the island!   

There is plenty of room and seating on the oversized decks for dining al fresco or lounging on a chaise or rocker while taking in the view.   You can watch the pelicans and dolphins without leaving the house! 
The private dock is perfect to tie-up your boat  or  kayak right from the back yard!  The dock has water and a fish cleaning sink as well as a bench for fishing from the dock or just relaxing on the water!! 

Island Oasis is located in a quiet area, only minutes to restaurants, shopping  and the St. George Island light house.   Beach access is a few blocks away.  We provide a cooler chest,  bikes, beach chairs, beach umbrellas and beach towels so you don't need to pack them!

When you're done with the day's activities, enjoy a soak in the hot tub before preparing the day's catch on the park-style charcoal grill while watching the sun set.   

You will appreciate all the amenities in addition to the amazing views and sunsets.   Island Oasis will provide the perfect vacation you want every year!
If all that isn't good enough,  our guests also enjoy discounts from local gear rental stores!
 
Rates
---
Early winter
12/02/2019 12/13/2019
Weekly:
$1,255
Monthly:
$4,525
---
Pre Holidays
12/14/2019 12/20/2019
Weekly:
$1,275
Monthly:
$4,525
---
Spring Break
03/07/2020 04/10/2020
---
Spring
04/11/2020 05/22/2020
---
summer
05/23/2020 06/26/2020
---
Summer Peak
06/27/2020 07/10/2020
---
Holidays 19
12/21/2019 01/03/2020
Weekly:
$1,795
Monthly:
$4,525
---
Jan Feb 2020
01/04/2020 02/28/2020
---
Early March
02/29/2020 03/06/2020
---
Late Summer
08/08/2020 09/02/2020
---
Labor Day Week
09/03/2020 09/09/2020
Nightly:
$315
Weekend:
$485
---
Early Fall
09/10/2020 10/30/2020
---
November
10/31/2020 11/20/2020
Weekly:
$1,325
Monthly:
$4,525
---
Thanksgiving
11/21/2020 11/29/2020
Weekly:
$1,890
Monthly:
$4,525
---
Early winter
11/30/2020 12/11/2020
Weekly:
$1,315
Monthly:
$4,525
---
Pre Holiday
12/12/2020 12/18/2020
Weekly:
$1,495
Monthly:
$4,525
---
Holidays
12/19/2020 01/01/2021
Weekly:
$1,890
Monthly:
$4,525
---
Jan Feb 2021
01/02/2021 02/27/2021
Property Notes
Additional Fees:
Optional Pet stay:
$85.00
(Optional)
Amenities
Bedroom Setup
1 Queen Bed
2 King Beds
2 Sofa Beds
Dining Room
Dining Table
Formal Dining Room
Barbecue - Grills
Private BBQ
Private Charcoal Grill
Charcoal Grill
Bathroom
Bathtub
Linens & Towels
Private Bathroom
Grab Bars
Shower/Tub Combo
Walk in Shower
Freestanding Bathtub
Hairdryer
Bedroom Extras
Private Bathroom
Walk-in Closet
Alarm Clock
Cooling Comfort
Ceiling Fans
Central Air Conditioning
Disability Access Features
Grab Bars in Bathroom
Safety Bars in Shower
Walk-in Shower
Entertainment
Big Screen TV
Boating
Cable TV
Fishing
Gaming Consoles
CD Player
Stereo
Swimming
Television
TV/DVD
Smart T.V.
Bluetooth Speaker
Netflix
Bikes Included
General
Linens Included
No Smoking
Pets On Request
Pet Friendly
Smoking outside only
Telephone
Voicemail
Vacuum
Home
Pack and Play
Online Booking
Managed By Owner
Home Office
High Speed Internet Access
Wireless Internet Access
Kitchen
Washer/Dryer
Blender
Breakfast Bar
Can Opener
Coffee Maker
Dishes
Dishwasher
Fully Equipped Kitchen
Garbage Compactor
Ice Maker
Ironing Board
Microwave
Mixer
Oven
Pots and Pans
Refrigerator
Stove
Toaster
Utensils
Water Filter
Crock Pot
Keurig
Outside Living
BBQ Grill
Deck
Outside Shower
Patio
Porch
Porch Furniture
Private Parking
Gulf/Ocean View
Gulf/Ocean Front
Balcony
Beach Chairs Provided
View (Water)
Waterfront
Hot Tub/Heated Spa
Parking
Covered
Driveway
Parking Available
Parking for 4 cars
RV Parking Nearby
Boating
Pier
Boat Parking Nearby
Trailer Parking Nearby
Reviews (5)
Perfect Beach House for large family gathering
We had a wonderful week's vacation at Island Oasis. The owners have thought of every amenity that vacationers would want - and there was nothing forgotten. Beach toys, 2 adult mens' bicycles, 2 adult womens' bicycles and 2 children bicycles, including training wheels. Foosball, air hockey, pool table, puzzles, games, books, DVD's, a fully-stocked kitchen with just about every spice and seasoning known to mankind, plenty of pots and pans and plates and silverware and just about everything else one would need or want in a fully-stocked kitchen. Huge laundry room and lots of outdoor sitting. Beautiful man-made beach just a few doors down for launching your kayak or canoe. Georgeous sunsets. Celebrated my birthday while there with a short drive to Apalachicola to dine. Just a short walk or golf cart drive to St. George Island's lovely beaches.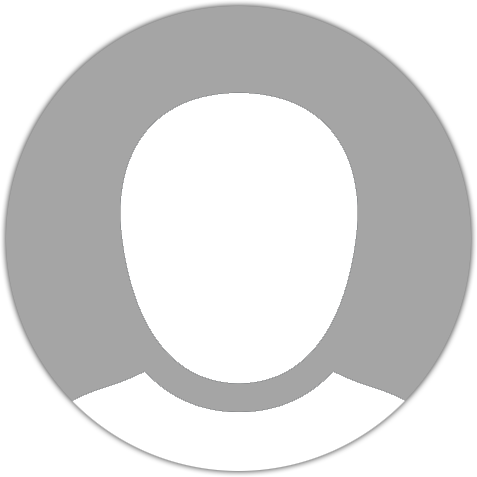 Dianne
Stayed: 06/09/2018
---
What a Pleasant Surprise!

We booked Island Oasis before the after renovation pictures were posted. The owners said they were doing some "updating". We looked at the owners other houses and reviews and decided to take a chance. WOW! We didn't expect renovated bathrooms, new tiles, hot tub, game room, etc. When we arrived, Tom called to check to see if everything was okay. We asked about all the updates and he said they wanted to make it nice for guests and couldn't just do little stuff. We were so pleased with the house and everything it had to offer. We hardly go out to eat and found the kitchen to have everything and more. The kids loved the game room and swimming pool. We docked our boat at the dock and loved having it ready whenever we wanted to go out. We totally enjoyed our stay at Island Oasis and look forward to returning.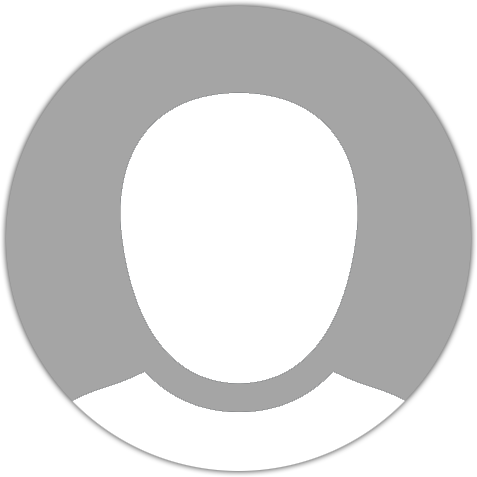 Paula Shepherd
Stayed: 07/07/2018
---
AMAZING HOUSE!!!

House was perfect! Had an amazing week with family! Perfect location. Lucinda was an amazing host! Can honestly say that this was our favorite vacation home on St. George.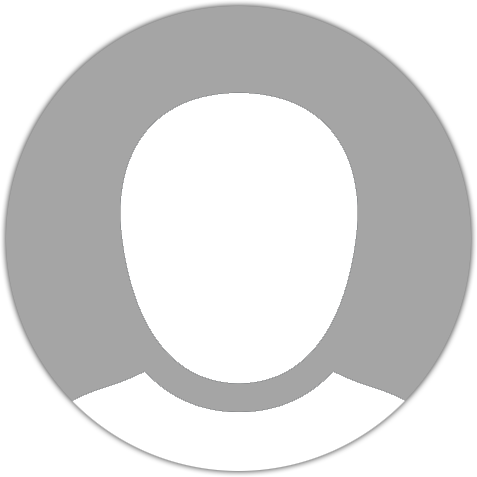 Cathie M
Stayed: 06/16/2018
---
Perfect!
There is nothing lacking at Island Oasis! Tom and Lucinda have this figured out...they don't have rental houses, they have rental "homes"! They seriously have thought of everything. The master bedroom's mattress is something I'm going to miss! Very comfortable ! The view from the house is beautiful, and we were lucky to have had picture perfect sunsets the whole time we were there! You can't go wrong by staying here. If this one isn't available, you would be wise to see if any of the other properties Tom and Lucinda have are because they are top notch owners!! Everything was perfect!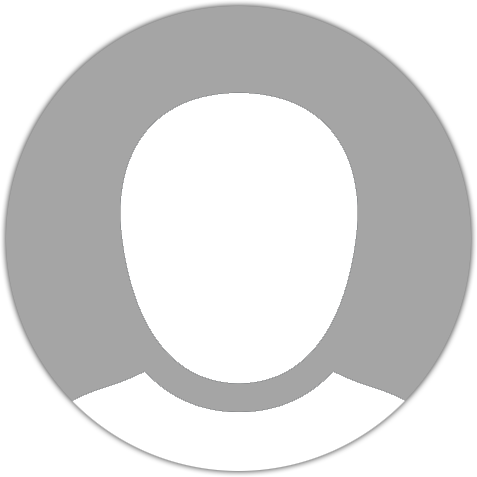 Dennis and Mindy Peak
Stayed: 09/16/2018
---
Best family vacation home!
Thank you for going above and beyond expectations and being able to switch houses last minute.  The gulf house was just incredible. Views were breathtaking. It was like a slice of heaven everyday for us. Our family just wanted to thank you so much for sharing your beautiful home with us. We fished everyday – Caught my first one ever! – dolphins were right off the pier – my granddaughter was so thrilled! The pool was amazing and was used everyday. The only time we left was to get bait to fish and ice-cream at the ice-cream shop – so good! So nice to play all the games at night. Parcheesi and foosball turned out to be everyone's favorite. Relaxing and by far the best family vacation we have had.  It was the perfect family retreat – exactly what we all needed. Everything in the house was perfect. Plenty of space, supplies and super clean. We are looking forward to planning our new favorite family vacay spot for next year.   Thank you again.   Sincerely,   The Elliotts       Sent from Mail for Windows 10   Dear Lucinda and Tom,   Thank you for going above and beyond expectations and being able to switch houses last minute.  The gulf house was just incredible. Views were breathtaking. It was like a slice of heaven everyday for us.   Our family just wanted to thank you so much for sharing your beautiful home with us. We fished everyday – Caught my first one ever! – dolphins were right off the pier – my granddaughter was so thrilled! The pool was amazing and was used everyday. The only time we left was to get bait to fish and ice-cream at the ice-cream shop – so good!   So nice to play all the games at night. Parcheesi and foosball turned out to be everyone's favorite.   Relaxing and by far the best family vacation we have had.  It was the perfect family retreat – exactly what we all needed.??   Everything in the house was perfect. Plenty of space, supplies and super clean. We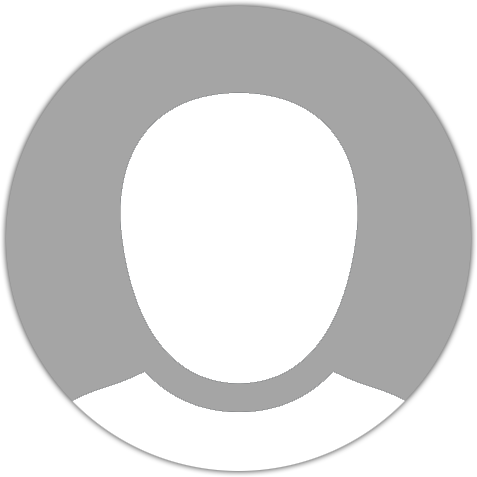 Brenda Elliott
Stayed: 08/10/2019