Click image to view slideshow
USA > Florida > St. George Island
Shorely Fun
Description
Bay & Canal Front House! Amazing Views! Pool, HotTub, Dock, Pool table, PingPong, Foosbal.
Shorely Fun is a renovated vacation home on the bay and also the canal!  2 sides of water offers privacy and views!  Enjoy wide the open water views while relaxing in the private in-ground pool!  There is plenty of seating around the pool for sunning or just gazing out to the bay.
Plus,  Shorely Fun has a hot tub (also with views), pool table, ping pong table and foos ball table in your private game room!  A unique St. George Island house experience! 
Imagine, no neighbors to the right, left or front !  Enjoy 180 degree views of the bay and surrounding area.
Your family and friends will enjoy this updated waterfront front home with many amenities,  including the private game room , hot tub, boat dock and hot/cold private outdoor shower.
Shorely Fun has large decks with plenty of rockers and outdoor seating to enjoy the view of the bay or dining al fresco.   It is located in a quiet area, only minutes to restaurants, shopping,  beach access and the St. George Island light house.
You will enjoy views of the sun rises and sunsets!  And  enjoy watching the pelicans and dolphins right from the decks and pool.
The house has 2 master bedrooms with king beds and attached bathrooms.  The third bedroom has a queen bed and there is also a 3rd bathroom.  All bedrooms have cable TV.     We even provide a pack and play for our small guests!
The newly renovated kitchen has new stainless appliances, full size washer and dryer,  large pantry, granite counter tops and is fully equipped.   The living area has a TV, blu ray DVD and radio/CD player. 
The house also features free wireless internet and free local and long distance calls.  Beach towels, bicycles and beach gear are supplied for free as well.  Our guests also enjoy discounts from local gear rental stores!
Shorely Fun is a short walk, golf cart ride or bike ride to the beautiful beaches of St. George Island . You can dock your boat at our private dock right in the back yard which has a fish cleaning sink, water and electricity.
Your dog, big or small, is also welcome at Shorely Fun! (additional pet fee applies).  Our decks have gates to prevent pets from running down the stairs.   We provide a large pet crate, so you can travel lighter!      
Kayak right from the back yard, fish from the dock, or just recline on one of the decks and enjoy the beautiful view.  When you're done with the day's activities, enjoy the outdoor hot/cold shower and prepare the day's catch on the park-style charcoal grill.     Shorely Fun will provide the exquisite vacation you want every year.
We offer competitive rates and great customer service!  Feel free to contact us for last minute specials.

Book Shorely Fun now for your next vacation, you will be shorely glad you did!
Rates
---
January 2020
01/11/2020 01/31/2020
Weekly:
$1,560
Monthly:
$2,950
---
February 2020
02/01/2020 02/28/2020
Weekly:
$1,955
Monthly:
$3,195
---
Early March
02/29/2020 03/06/2020
---
Spring Break
03/07/2020 04/10/2020
---
Late spring
04/11/2020 05/22/2020
---
Summer
05/23/2020 06/26/2020
---
Summer Peek
06/27/2020 07/10/2020
---
January
01/02/2021 01/29/2021
Weekly:
$1,605
Monthly:
$3,025
---
February
01/30/2021 02/26/2021
---
Post Holidy 2020
01/04/2020 01/10/2020
---
Early winter 19
12/02/2019 12/13/2019
Weekly:
$1,325
Monthly:
$5,325
---
Holidays 19
12/14/2019 01/03/2020
Weekly:
$2,190
Monthly:
$5,325
---
Summer
08/08/2020 09/02/2020
---
Labor Day Week
09/03/2020 09/09/2020
Nightly:
$365
Weekend:
$485
---
Fall
09/10/2020 10/30/2020
---
Late fall
10/31/2020 11/20/2020
Weekly:
$1,510
Monthly:
$4,650
---
Thanksgiving
11/21/2020 11/29/2020
Weekly:
$2,250
Monthly:
$4,650
---
Early winter
11/30/2020 12/11/2020
Weekly:
$1,365
Monthly:
$4,650
---
Pre Holiday
12/12/2020 12/18/2020
Weekly:
$1,595
Monthly:
$4,650
---
Holidays
12/19/2020 01/01/2021
Weekly:
$2,250
Monthly:
$4,650
Property Notes
Additional Fees:
Optional Pet stay:
$85
(Optional)
Sales and Lodging Tax:
.09%
25% deposit upon booking.  the balance due 60 days prior to arrival.  The deposit is non-refundable.  We encourage guests to purchase travel insurance.
Monthly rates are 4 weeks (28 days)
Maximum number of guests is 8.   We allow up to 2 dogs with prior approval. Pet fee will be applied.
Rates are subject to change until reservation is confirmed.  For an exact quote, please email or call us.
Must be 25 to rent this property
Please review our full agreement document
Amenities
Bedroom Setup
1 Queen Bed
2 King Beds
1 Sofa Bed
Dining Room
Dining Table
Eat in Counter
Eat in Kitchen
Barbecue - Grills
Private BBQ
Private Charcoal Grill
Charcoal Grill
Bathroom
Bathtub
Linens & Towels
Private Bathroom
Shower/Tub Combo
Walk in Shower
Bedroom Extras
Private Bathroom
Alarm Clock
Cooling Comfort
Ceiling Fans
Central Air Conditioning
Disability Access Features
Entertainment
Big Screen TV
Cable TV
CD Stereo
Fishing
CD Player
Stereo
Swimming
Television
TV/DVD
Smart T.V.
Netflix
Bikes Included
Games
Board Games
Reading Library
General
Linens Included
No Smoking
Pets On Request
Pet Friendly
Smoking outside only
Telephone
Voicemail
Vacuum
Home
Pack and Play
Home Office
High Speed Internet Access
Wireless Internet Access
Kitchen
Washer/Dryer
Blender
Breakfast Bar
Can Opener
Coffee Maker
Dishes
Dishwasher
Fully Equipped Kitchen
Garbage Compactor
Gourmet Kitchen
Ice Maker
Ironing Board
Microwave
Mixer
Oven
Pots and Pans
Refrigerator
Stove
Toaster
Utensils
Water Filter
Crock Pot
Outside Living
BBQ Grill
Deck
Outside Shower
Patio
Porch
Porch Furniture
Private Parking
Private Pool
Gulf/Ocean View
Gulf/Ocean Front
Balcony
Beach Chairs Provided
View (Water)
Waterfront
Hot Tub/Heated Spa
Parking
Covered
On Street
Parking Available
Parking for 4 cars
Reviews (18)
Amazing house for amazing trip

We wanted to thank you so much for letting us enjoy your beautiful and amazing house.

This house made our vacation more exiting and enjoyable.

What a great and relaxing view!

We had fun fishing and watching many kind of birds flying around us.

Your house is equipped with all things the person can imagine especially the kitchen.

The game room and the hot tub let us enjoy more.

We thank you again Tom & Lucinda for your care even for small details.

Samir & Mary Azer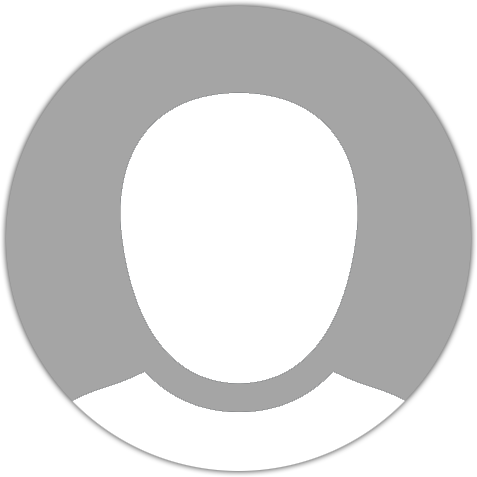 Samir A.
Stayed: 12/09/2017
---
Peaceful week on the bay

This is a wonderful vacation home on the bay. The house was great with everything we needed. We fished off the dock, kayaked in the bay , played ping pong in the game room and rode bikes around time. Love love this ideal beach house and Tom and Lucinda are great hosts. They really care about our wants and needs. Super dog friendly as well ! Will definitely stay here again.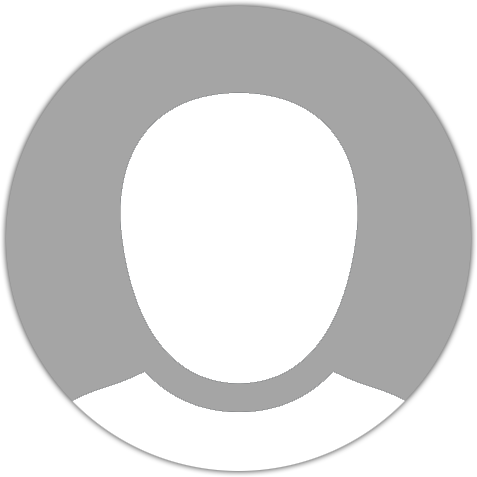 Joe-Pam M.
Stayed: 10/14/2017
---
Paradise! Paradise! Paradise!

We cannot rate this beautiful bay front home more highly! Stunning, daily changing views and amazing sunsets at the end of the street. The bay and location is just breath taking. The home is gorgeous and well appointed, we never considered a non beach location (though its less than 10 mins walk), before, and we are so glad we booked Shorely Fun and have had the most amazing week (including our Chihuahua, Sarah). There is so I much to do if your a family, with their games room and hot tub, rent a canoe or paddle board on the bay, go crabbing on the rocks or jetty, ride the bikes up the quiet Floridian streets to the beach and so much more. If you love oysters, be sure to go to "Paddy's Raw Bar, for a beer and fresh oysters - heavenly! Tom and Lucinda are a joy to deal with and are so responsive and helpful, it was a great pleasure to meet them (and their doggies)! SGI is a great destination and wonderfully eclectic and romantic, we cant wait to get back here and to stay at Shorely Fun - Thanks for making our vacation so wonderful! 'Five Star's !!!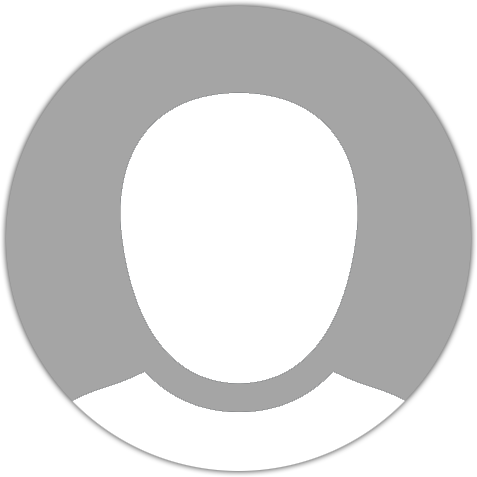 Brian T
Stayed: 11/24/2017
---
A superb location for fisherman and non-fisherman

The house was very clean and well constructed. It was nice having all the living quarters on one floor and there was plenty of space for four adults, two dogs and two children. There were cleaning products and brooms/sweeper to help us keep the place neat. The pool and hot tub were constantly monitored by a pool service while we were there. We did spend more time at the pool than on the beach at the golf side. The location is absolutely excellent for dogs, kids and adults. There is a small beach area where the dogs can get in and swim, as well as to launch a couple kayaks. We have two german shephards and they enjoyed many hours on the large deck which has gates on either end. The location was very private and safe for the boys (ages 9 & 11) to grab a fishing pool and fish from the back of the house or from the private dock anytime they wanted. They had a blast catching crab too! The island itself has a very relaxing atmosphere and the restaurants were all within a bike or golf cart ride from the house. All the people we met (residents and vacationers) were very friendly. From the reactions we received from all the residents/shop owners, Tom and Lucinda are very well liked on the island. I would absolutely recommend anyone to stay at Shorely Fun if they are planning on visiting St. George Island.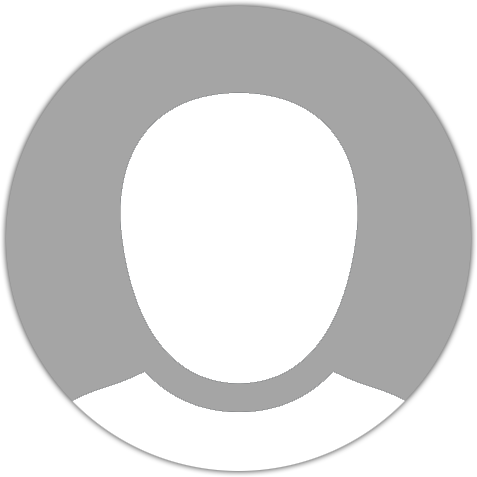 Patricia K.
Stayed: 10/03/2017
---
Shorely Fun was awesome !!

We highly recommend Shorely Fun. The view is breathtaking!! The entire property was clean and well maintained. The house was the perfect size, all 3 bedrooms were a nice size, and the kitchen was loaded with everything needed. The gates on the porch were so nice to keep toddlers and fur babies to be able to enjoy being outside on the wonderful porch. The pool was beautiful. Oh and the sunsets wow !! The game room downstairs was an added bonus And I can't thank the owners enough. They were very prompt and helpful on all communication. This was our favorite family vacation !!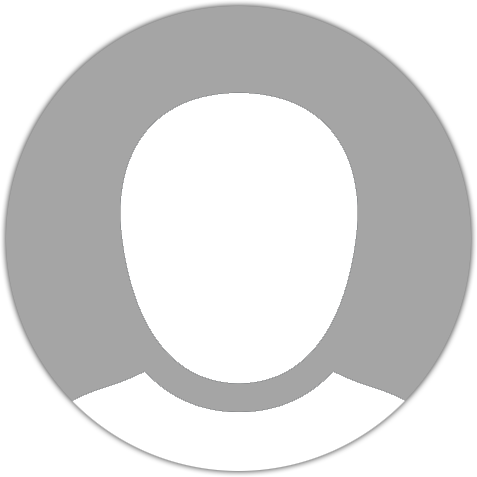 Janice
Stayed: 09/15/2017
---
We absolutely loved this place. Awesome week.

Looking forward another week next year.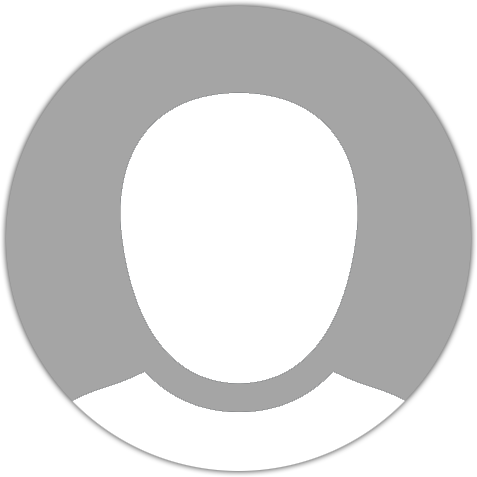 Angela M.
Stayed: 09/01/2017
---
Great place on the bay.

Excellent view and good access to the water for fishing. Will definitely stay here again.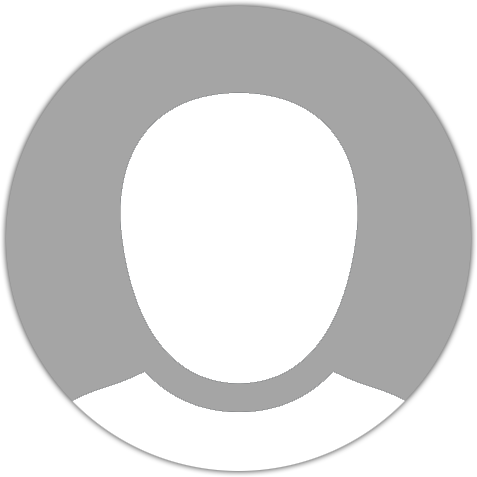 Caleb J
Stayed: 08/18/2017
---
Perfect Setting

We rented this home so that our two children and two grandchildren (who live 1000 miles apart) could spend some time together. This place was perfect. Everyone enjoyed the short trip to the gulf in the golf cart and later a dip in the pool. The house has a very well equipped kitchen and beautiful gameroom, which was perfect when the rains came. We loved sitting on the deck and watching the dolphins and birds. When we notified Tom and Lucinda that the icemaker and water dispenser were not working, they arranged for a repairman to be there the next day. And then they surprised us with a beautiful gift basket of wine and goodies to compensate us for the inconvenience. Thank you Tom and Lucinda!!!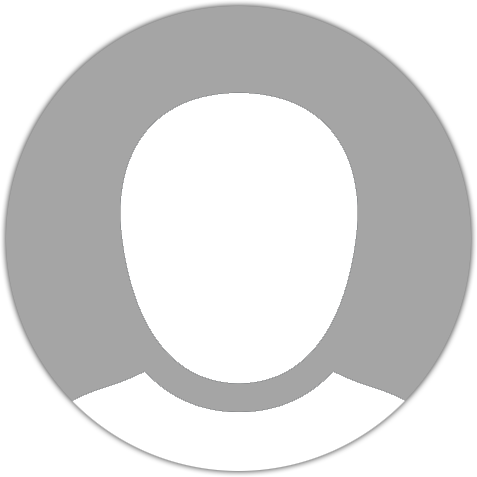 Jeanne K.
Stayed: 08/04/2017
---
Best Vacation Ever

The location on the bay was great. There were beautiful sunsets every night and all I had to do was step out the door to enjoy. The house was roomy and fit our family of 7 comfortably. We loved the pool. Having bikes available made getting around the island easy. The whole family agreed the best vacation on St. George Island ever.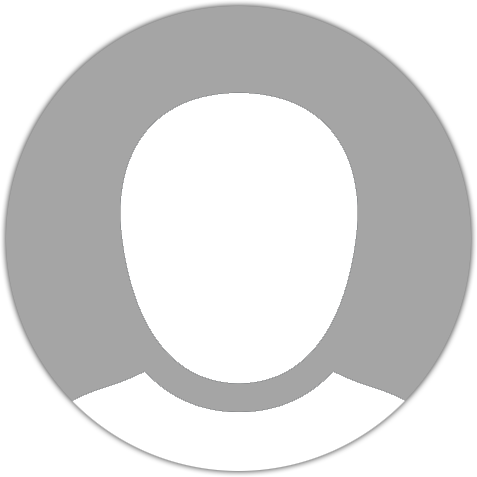 Bob C.
Stayed: 07/02/2018
---
We thoroughly enjoyed our stay and will definitely be back!

The owners are so easy to work with and get in touch with. They checked on us and made sure our experience was perfect! The home has everything you would want and more! Such a guest-centered place! We can't thank you enough for sharing it with us!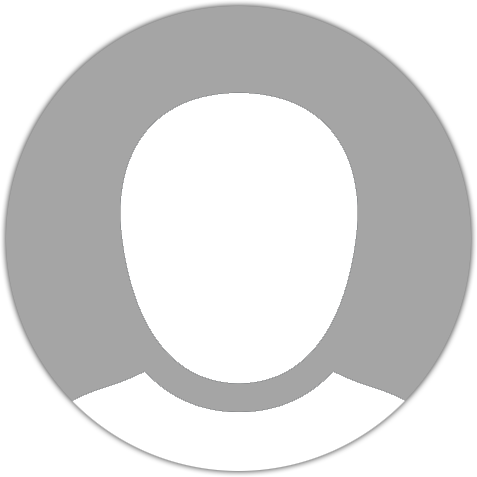 Shannon S.
Stayed: 06/15/2018
---
Wonderful property

What doesn't this property have??? There's something for everyone! A dock for fishing, huge deck for lounging at sunset, and the pool is just the right size. It's beautiful view allows you to have an awesome vacation without leaving the premises. It was very clean and roomy for our 5 people. House is extremely well equipped with all you need. We took our German Shepherd and were very pleased to find the house doesn't smell like dogs which is amazing in a pet friendly rental! We will definitely visit this home again, Tom and Lucinda were excellent hosts & on island during our stay. When told about a minor issue with the bicycles, they had someone there within an hour to take care of it. Couldn't have been more pleased with this home!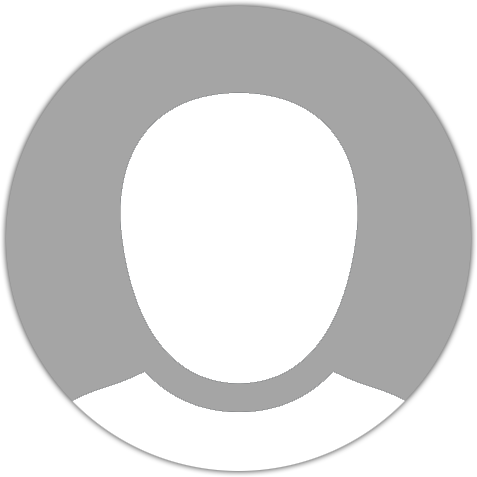 Kendra C.
Stayed: 06/01/2018
---
Lovely Bayside Experience!

We had never stayed on the bay before, but were pleasantly surprised how relaxing and peaceful it was. The property and setting were exceptional, and convenient to everything. The house had all the amenities we needed and a lot of extras. We really enjoyed the pool and outdoor space. If I had to put one thing on the improvement list, that would be to put in a boat ramp on the property. Not sure that's feasible, but it would make the property even more attractive. Thank you for sharing your home!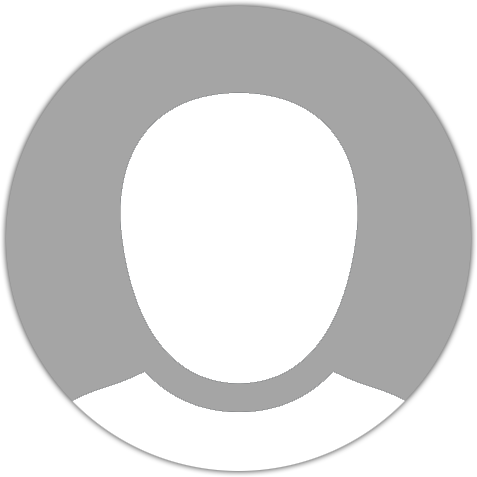 Bridget C.
Stayed: 05/18/2018
---
We had a wonderful time. The house was great and the view was amazing.

We had amazing sunsets. Dolphins visited daily. Had one of the best vacations. The house had everything we needed. We were able to leave our boat in the water all week. Did a lot of fishing. Enjoyed the pool everyday. We will definitely stay here again.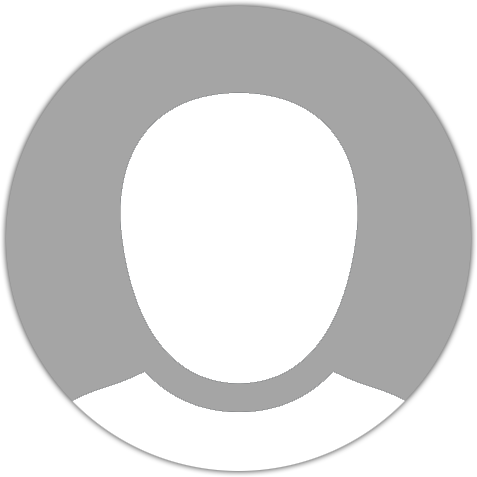 Lori M
Stayed: 05/04/2018
---
Great Place
This is our favorite place at SGI. The front porch overlooks the bay, is shaded most of the day and has the most amazing sunsets. House has everything you need for fun. Tom and Lucinda are fantastic. Love it!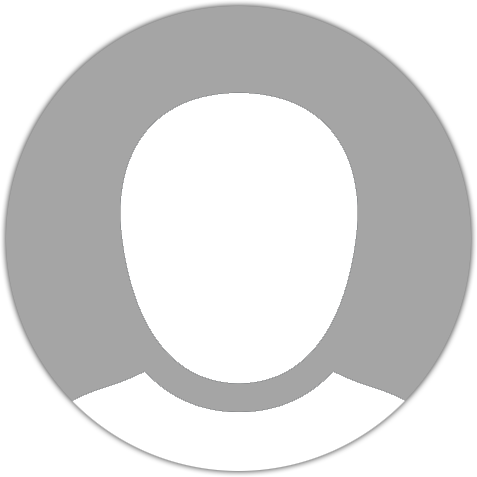 Alicia
Stayed: 05/25/2019
---
Beautiful view
We"ve had a different vacation than ever before. I had emergency surgery and it was serious. The DR said to go on to your vacation home and start recovering there. I want to say the comfortable bed has been wonderful. The home has everything you need. Plenty of room for everyone. The game room, hot tub and pool big hit with the kiddos! The view from the deck has been spectacular, just what the DR ordered. Thank you for sharing this lovely home.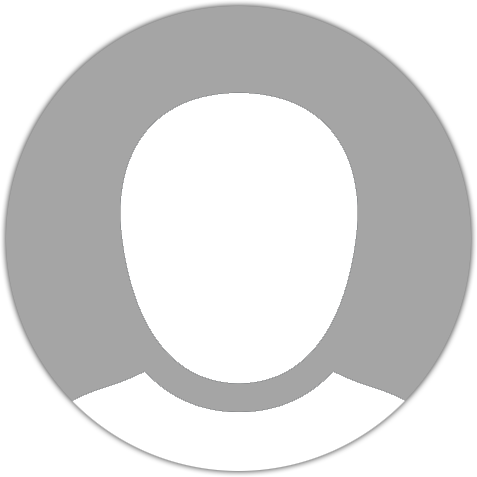 Donna Sneed
Stayed: 06/15/2019
---
Paradise
My family and I had a great time at this home, we had other family on the island and we would congregate here to have meals together, the views were AWESOME! We loved watching the sunrises as well as the sunsets. Having all the living quarters on the same floor was a plus. The game room came in handy when the rains came. We had a blast bicycling, and golf carting to the beach and all over the island. Tom and Lucinda upgraded our golf cart from a 4 to a 6 seater, which allowed us to ride together more. Had a blast with our boat and kayaks. The house couldn't have been more perfect. When we had a problem with the refrigerator, there was a repairman there the next day. I would highly recommend this house!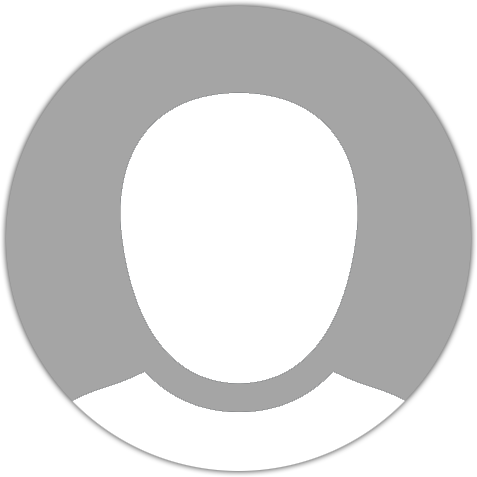 Sherri Bass
Stayed: 07/20/2019
---
Sand Sun and Dolphins.
This house was absolutely the best! It came well equipped with all of the essentials. Very clean. We spent most of our time in the pool or on the deck watching the dolphins that came by every day. We would definitely stay here again.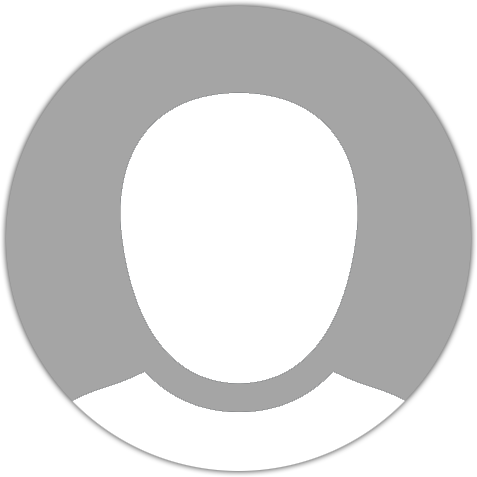 Mary Lou E
Stayed: 08/10/2019
---
Magical Experience at Shorely Fun!
We had an absolutely wonderful experience at this house and would highly recommend it. The view is breathtaking and we saw the prettiest sunsets and sunrises each day. The house has everything we needed and we appreciated that it had beach towels and beach chairs, which we normally have to bring from home. The house is a quick golf cart drive to the beach and local restaurants. The pool and hot tub were so relaxing! We hope to return next year!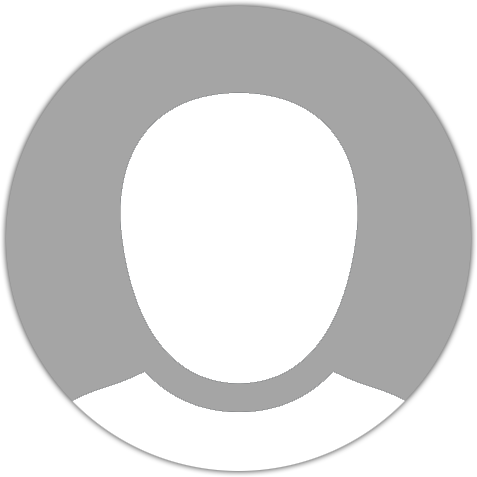 kcowan
Stayed: 09/07/2019